Buying the best hardware wallet is probably more important than investing in bitcoin or  any other crypto for most people.
It should be the number one step in your crypto journey and is likely to save you headache and heartache!
"Why should I buy the best hardware wallet to store bitcoin or other crypto?", you ask.
The answer is very simple. Bitcoin and Crypto in general are very complex subjects.
There are many pitfalls and it is very easy to lose your investment if you do not follow a few simple steps to protect yourself and your crypto.
Hardware wallets make it easy, safe and secure to interact with the world of cryptocurrency.
Trezor One
Trezor One. It is the one I personally use and ticks every box. I have been recommending this wallet to friends and family for more than a decade.
JUMP STRAIGHT TO THE 11 BEST HARDWARE WALLET OPTIONS – CLICK HERE
Hardware Wallets - A Safer Way to Store Crypto
Important concepts to understand first – DO NOT SKIP this section if you are NOT familiar with the way crypto currency is stored / controlled
Private Keys
Think of your private keys as the secret code to your toy chest, where you keep all your favorite toys (your crypto assets). You're the only one who knows this secret code, and you need it every time you want to open the toy chest.
If you share the code with someone else, they could take your toys. So, you must keep this secret code (your private keys) very safe.
If you lose the code, you can't open your toy chest anymore. That's why some people keep their secret code in a special box (a hardware wallet) to make sure it doesn't get lost or stolen.
In the context of crypto, the "public key" is the location and description of the toy chest and the "private keys" are the keys to the lock on the toy chest which ultimately allows you to open it in order to play with the toys.
NYK-NYC
In the world of crypto, if you are not the only one controlling your private keys… the coins are not yours. Therefore it is imperative that you control your private keys in a safe and secure manner, ideally through the use of a hardware crypto wallet.
Custodial Crypto Wallets vs. Non-Custodial Wallets
You have the option of using hardware (cold wallet) or software wallets. The most important thing is to use a non-custodial wallet where you control the private keys and not a 3rd party.
Custodial wallets are software wallets provided by exchanged and other custodial operators.
For example the Coinbase wallet. These types of cryptocurrency wallets should only be used for day to day trading applications and not for everyday crypto transactions or long term storage.
The reason you should not store your crypto assets in such a wallet is that you amplify the risk of losing funds through 3rd party intervention, confiscation or loss due to negligence or fraud.
Signing Transactions
You use hardware devices or a software wallet to "sign a transaction" on the blockchain, which results in value passing from one address to another (aka sending bitcoin or other cryptocurrency).
This is a very complex process that happens unseen within the code of the software or hardware crypto wallet.
In short, it is a way to let the blockchain know who funds belong to and who is able to transfer those funds (who controls the private keys).
Seed Phrase
Imagine you're a pirate, and you've buried your precious gold (your crypto) on a secret island. However, you're prone to forgetting things, so you need a way to remember where you've hidden your treasure.
This is where your treasure map comes in, but in crypto terms, we call this a 'seed phrase'.
Your 'seed phrase' is a list of 12 to 24 randomly chosen English words, like a really wacky sentence that doesn't make much sense.
This is your treasure map, leading you back to your gold. It's created when you first set up your hardware wallet, and it's super important you keep it safe.
Why? Because if you forget where your treasure island is (you lose access to your crypto wallet), this wacky sentence (your seed phrase) will guide you back to it, allowing you to recover your precious gold (crypto assets).
But beware, matey! If anyone else gets their hands on your treasure map (seed phrase), they can take your gold for themselves.
So, guard it like a true pirate, aye!
Different Types of Crypto Hardware Wallets – Which One is Right For You?
There are three main types of hardware wallets: USB-based hardware wallets, Bluetooth-enabled hardware wallets, and smart card-based hardware wallets.
USB-based hardware wallets:

These are the most common type and connect to your computer via a USB port. They're generally easy to use and come with a built-in screen for added security. Examples include one of the best crypto hardware wallets – Trezor One.

Bluetooth-enabled hardware wallets:

These crypto wallets use Bluetooth to connect to your mobile device, offering the convenience of managing your crypto assets on the go. They often come with a companion app for ease of use. Ledger Nano X is a popular choice in this category.

Smart card-based hardware wallets:

These crypto wallets use a smart card (similar to a credit card) and a reader to interact with your private key. They're compact and portable, but require a separate reader device. The CoolWallet S is an example of this type.
Each type has its own strengths and weaknesses, so your choice will largely depend on your individual needs and preferences.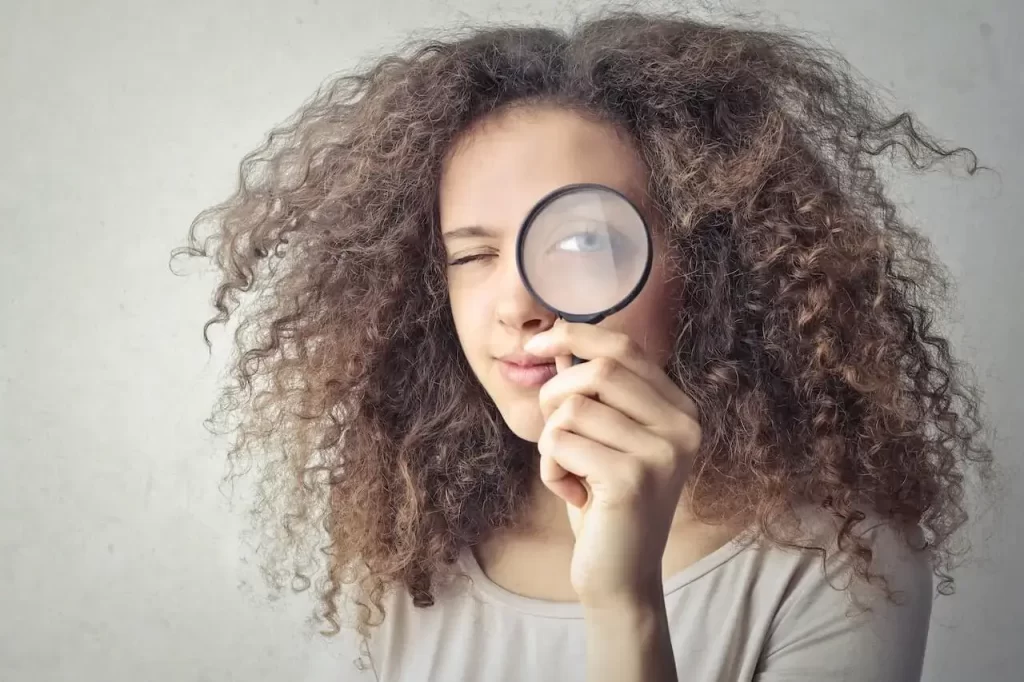 What Features Should You Look For in a Crypto Wallet
When considering a hardware crypto wallet, here are some key features you should look out for:
Security:

This is the most critical feature to look out for in the best crypto hardware wallets. Look for a crypto wallet that uses advanced encryption to protect your private keys and seed phrases. Some wallets come with added security features like PIN access and biometric authentication.

Compatibility:

Ensure the wallet is compatible with the cryptocurrencies you hold or plan to hold. Most wallets support Bitcoin, but if you're dealing with alt-coins, you need a wallet that can handle private keys for them.

Ease of Use:

Look for a wallet with an easy-to-use interface. It should be simple to set up and conduct transactions.

Portability:

If you need to carry your crypto hardware wallet around, opt for a compact and lightweight one.

Reputation:

Research the brand's reputation. Read reviews from other users, and verify the wallet's reliability and customer service.

Backup & Recovery:

Check for a secure backup and recovery process. You should be able to recover your crypto if you lose or damage your wallet.

Price:

Hardware wallets range in price. Determine your budget and find a wallet that offers the best features within your price range. Remember, the most expensive wallet isn't necessarily the best.

Screen:

A wallet with a screen adds an extra layer of security because it allows you to double-check and confirm transactions on the device itself.

Software Interface:

A clean, user-friendly software interface can make managing your crypto much easier.

Customer Support:

Opt for a wallet from a company offering robust customer support to assist you if you encounter any issues or have questions
Remember, there's no one-size-fits-all solution. The best hardware crypto wallet for you depends on your specific needs and circumstances.
Introducing the 11 Best Hardware Wallet Options for 2023

This table provides a simplified overview of the mentioned hardware wallets based on their features. 
For the most accurate and up-to-date information, consider visiting the official websites of the manufacturers and conducting further research.

1| Trezor ($70- $220)
Trezor, the sassy little black box that keeps your crypto safe and accessible. With its robust security, wide coin support and bulletproof security, Trezor is like the Swiss army knife of hardware wallets.
Whether you're a Bitcoin baron or a crypto novice, Trezor is the easy, secure, and surprisingly fun way to hoard digital treasure.
Oh, and did I mention it's trusted by the crypto community for years? (as well as being my personal choice as best crypto wallet for more than a decade)Now, that's reliability in a box!
Trezor stands out for its exceptional security features, including PIN protection, two-factor authentication, and advanced encryption. It provides peace of mind to its users by offering a reliable and secure way to store and manage their digital assets.
You can get a Trezor from many reputable suppliers including Amazon, but if I were you I would go directly to the supplier. 
Use the link below to order a Trezor directly from Satoshi Labs.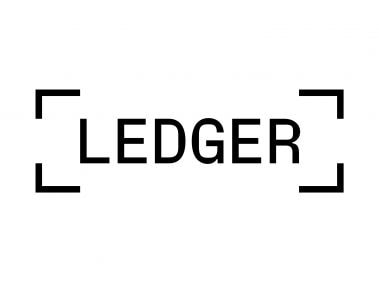 2| Ledger ($80 – $150)
Ledger wallets, the chic, high-tech vault for your digital gold. With their unrivaled security features and sleek design, these wallet is the James Bonds' of the crypto world.
It's not just a wallet, it's a statement that you take your crypto seriously.
The French company has been around almost as long as Trezor and has just as good a reputation. The Ledger Nano X and Ledger Nano S are two of the most popular hardware wallets on the market.
Ledger Nano X – Around $150
|
Ledger Nano S Plus – Around $80 

3| KeepKey (± $80)
Meet KeepKey, the crypto sidekick with an impressive arsenal of features. 
Its striking blend of robust security protocols and sleek design charm many a crypto enthusiast, while its user-friendly interface swoops in as the real show-stopper, making managing your digital vault as easy as pie.
Unlike most other hardware wallets, the Keepkey hardware wallet is deeply integrated with the Shapeshift platform. Making it one of the best hardware wallets for heavy users of this platform.

4| BitBox02 (±$150)
TheBox02, a Swiss-developed and manufactured hardware wallet, boasts an array of advanced features
With an OLED display, seamless touch sensors, and support for both USB-C and USB-A, it ensures a convenient user experience. 
Offline backups can be effortlessly performed on a microSD card or using the BIP39 mnemonic.
The companion BitBox Mobile App simplifies the setup and management of your BitBox02 wallet, enabling seamless coin management.

5| Coldcard (±$60)
Coldcard: the cool and clever hardware wallet that's got it all! It's user-friendly, highly secure, and budget-friendly too. 
With easy backup options and encrypted microSD cards, your private keys stay safe in the dedicated security chip. 
Plus, the MicroPython software design brings flexibility and customization to the table. It's cryptocurrency wallet wizardry at its finest! 

6| Ellipal Titan (±$150)
The world's first air-gapped hardware wallet: Ellipal Titan. It's the ultimate solution for storing, managing, and growing your cryptocurrencies and NFTs securely.
With Ellipal Titan, your assets are completely isolated from potential security threats, providing you with unparalleled peace of mind. 
Say goodbye to app-based setups – accessing and managing your funds is as simple as a tap, thanks to the secure bio-metric authentication.
Experience the safest and most convenient way to safeguard your digital assets with Ellipal Titan. 

7| Keystone 3 Pro (±$130)
The Keystone open-source hardware wallet provides unparalleled security through the implementation of three PCI security chips. 
With the ability to securely manage Bitcoin and other cryptocurrencies offline, Keystone ensures the utmost protection for your valuable assets.

8| SecuX V20 (±$130)
The Infineon Solid Flash CC EAL5+ Secure Element (SE) chip is embedded within, ensuring utmost security. 
It features a dynamic keypad for secure PIN entry and provides an automatic reset function after 5 unsuccessful attempts. 
Users can conveniently view transaction details on the clear-view display. SecuX arguably has the best user interface. Moreover, the device offers seamless authorization for a hands-on experience.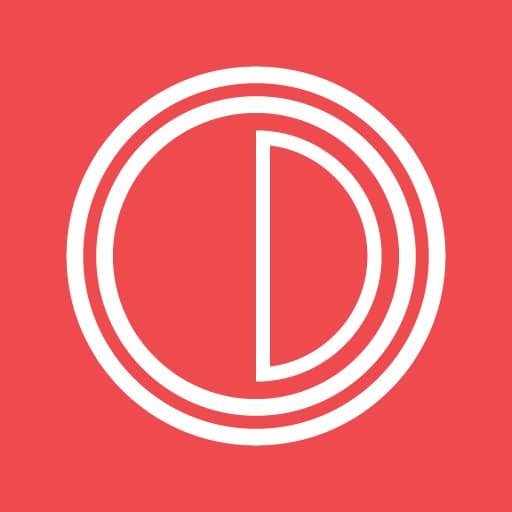 9| Opendime ($70 for a 3 pack)
Disposable hardware wallets have their place and an Opendime is a great example of a good disposable crypto wallet. By securely encapsulating private keys, Opendime provides a tangible means of transferring funds effortlessly. 
Furthermore, Opendime's flexible nature allows for the storage of any desired amount of Bitcoin, without predefined limitations. 
Trustworthy and adaptable, Opendime units can be readily circulated to facilitate seamless transactions.

10| CoolWallet Pro (±$150)
An extraordinary crypto wallet designed to offer users exceptional cold storage protection and unparalleled convenience. With this innovative device, you can securely and discreetly manage your crypto, DeFi, and NFT assets anytime and anywhere you go.
CoolWallet Pro comes equipped with advanced features, including an EAL6+ SE for top-notch security, encrypted Bluetooth for enhanced privacy, and multi-coin support to accommodate a wide range of digital currencies.
 Additionally, its feature-rich app offers a seamless user experience, ensuring not only maximum security but also unmatched functionality.
Experience peace of mind as you dive into the world of digital assets with CoolWallet Pro. Embrace the freedom and flexibility it brings, knowing that your investments are safeguarded at all times. 

11| Archos Safe-T Mini (±$20)
The ARCHOS Safe-T mini has been developed by ARCHOS R&D. The team provided 
its expertise in securing cold storage data, designing and developing the ARCHOS
Safe-T mini. To ensure the process traceability, the device is manufactured inFrance.
The ARCHOS Safe-T mini guarantees high level of traceability or security and embeds:
 Encrypted chipset memory, in addition to its 6 digits PIN code.

 Open source software, based on the Trezor development, available on GitHUB, where others can contribute further.

 Secure storage of repatriated crypto assets, after trading on your preferred crypto exchanges. 

Support of 75% of total market cap of cryptocurrencies: Bitcoin, Bitcoin Cash, Bitcoin Gold, Dash, Ether, Ether Classic, Litecoin, ERC20 tokens. 
Companion mobile app (android and ios) for easy set-up and use. Its manufacturing pedigree and competitive price point make it one of the best crypto wallets around.
How to Choose the Best Crypto Hardware Wallet for Your Needs
Choosing the best hardware wallet for your crypto is like finding the ideal pair of jeans – it's all about that perfect fit!
First, assess your comfort level with tech. If you're a crypto newbie, go for user-friendly options with interfaces that are as intuitive as a breeze. Tech-savvy folks might dive into advanced, ultra-secure models with setups so complex they'll make your head spin!
Next, consider your crypto habits. Are you a "HODLer" or a frequent trader? For long-term investors, a wallet that's simple to use and access is like a trusted companion. Active traders, on the other hand, may prefer a wallet that's as agile as a ninja!
Make it about YOU!
But don't forget your lifestyle. Are you the adventurous type? Opt for a portable wallet that can join you on your crypto journeys, like a trusty sidekick.
Are you a security buff? Seek a wallet with the latest cryptographic wizardry, because your digital assets deserve nothing but the best!
Ultimately, your choice should be a reflection of you – your crypto journey, your tech skills, and your security aspirations.
Once you find that perfect fit, you'll be strutting with confidence, knowing your digital fortune is secure.
Frequently Asked Questions
Which crypto hardware wallet supports the most coins?
The hardware wallet that supports the most coins is the Trezor T. This model offers support for over 1,500 cryptocurrencies and tokens, making it one of the most versatile wallets on the market. 
With its secure features and intuitive interface, it's no wonder why this is one of the top picks among traders. 
It's also compatible with most major operating systems, meaning you can use it virtually anywhere you go.
NOTE: This is not a good measure of which are the best crypto hardware wallets by itself and is a figure that constantly changes
What is the difference between cold crypto wallets and hardware wallets?
A cold crypto wallet keeps your funds and currency offline, meaning it's not connected to the internet. This makes it more secure than a hardware wallet, which is connected to the internet.
When not connected to the internet, hardware wallets can be considered cold wallets.
Cold wallets are usually paper or physical materials like USB drives that store your information securely. 
Hardware wallets are usually electronic devices that you keep on your person, and they connect to the internet when you want to make transactions or check your balance.
They also have extra built-in security measures like two-factor authentication. 
Cold wallets are typically considered safer, but hardware wallets offer more convenience.
Which is the safest crypto wallet or most secure wallet?
The safest crypto wallet with the most security is a hardware wallet or a cold wallet. The level of its security however depends on your personal OPSEC situation. 
In terms of convenience balanced with operational security I believe Trezor wallets to be the best.
Tips for Keeping Your Wallet Secure
Now that you have an idea of which the best hardware wallet for your situation is, you should focus on your operational security practices.
Securing your hardware wallet is crucial to protect your crypto assets.
Here are some practical tips to keep your hardware wallet secure in day-to-day situations:


Physical Security

: Treat your hardware wallet like precious jewelry. Keep it safe and sound in a secure location, like a home safe or a bank deposit box. Don't let it roam freely or casually dangle in your bag. Protect that crypto bling!

Backup Recovery Seeds

: During setup, you'll receive a recovery seed – those magical words! Jot them down and keep them safe in a separate, secret spot. Ensure it's fireproof and waterproof because, you never know! These words are your superhero keys to rescue your assets if your wallet goes missing or takes a tumble.

Beware of Phishing

: Beware of phishing attempts! Don't ever spill your recovery seed or PIN online or in digital form. Remember, hardware wallet manufacturers have better things to do than ask for this info on the web.

Regular Firmware Updates

: Stay up to date with firmware updates provided by the wallet manufacturer. These updates often include important security enhancements that protect against new threats.

PIN Protection

: Pick a PIN for your hardware wallet that's as strong as Chuck Norris and as unique as a unicorn. Avoid obvious combos like birthdays or "1234."

Avoid Public Networks

: When connecting your hardware wallet to a computer or mobile device, steer clear of public or unsecured Wi-Fi networks. Trust me, you don't want your precious data to end up in the wrong hands! Choose a secure and trusted network instead, and stay one step ahead of those sneaky data interceptors.

Keep it Offline

: Only connect your hardware wallet to a device when making a transaction. Keep it offline when not in use to minimize exposure to online threats.

Use a Passphrase

: Some hardware wallets let you use a passphrase along with your PIN, adding extra security. Remember or securely store your passphrase.

Regularly Verify Transactions

: When using a hardware wallet for transactions, always verify the transaction details on the device's screen before confirming to ensure accuracy.

Test Recovery Process

: Regularly test your recovery process with your seed on a separate, secure device. This ensures access to your funds if your hardware wallet is lost or damaged.
Remember, security is an ongoing process, and staying vigilant is key to safeguarding your crypto assets.
Regularly review and update your security practices to adapt to evolving threats and ensure the long-term safety of your investments.
Do you have any specific concerns, questions or recommendations about hardware wallet security?
Let me know in the comments below.